Who doesn't know WordPress? It is the most popular website builder platform and content management system in the world. Almost a third of the world's websites are developed by WordPress. Selling products, services, or other things, will be easier if you can accept payments directly on your WordPress website.
For those of you who want to start a business and sell online, you can also easily turn your WordPress website into an online store by adding Woocommerce plugins. With WooCommerce, business owners, whether they are just starting out in business, to large business owners, can create an online store according to their needs and the look of the online store they want. No wonder that Woocommerce has become a favorite plugin for online shop owners overseas.
What's more interesting about these Woocommerce plugins is they can be directly downloaded on the WordPress website for free. Besides that, these plugins are easy to use and can be integrated with various payment gateways to accept online payments. Although it sounds easy, one aspect that you must pay attention to is the security features in transacting on your Woocommerce website. Therefore, make sure the payment gateway you use to process your online transactions has a tested security system.
What is Payment Gateway and How Does it Work?
A payment gateway is an intermediary between the customer and the website so that payments can be made securely from buyer to seller. In online stores, a payment gateway still involves other institutions because it must send a request to the customer's chosen source of funds, such as a bank or credit card company. Later, the bank or credit card company will determine whether the customer has a request for available funds. After that, they authorize the request and release the money back through the payment gateway to the seller.
Payment gateway can also be integrated into your WordPress website so that customers can complete all transactions without leaving the website or can be hosted elsewhere so that customers are redirected to the payment gateway website to complete the transaction and then return to the WooCommerce website to confirm that the transaction has been successfully completed.
Choosing the Right Payment Gateway for Your WooCommerce Store
Payment gateway can be integrated into your website in 2 ways, namely through API coding or through the addition of plugins. However, if your online store is created using a website builder platform such as Woocommerce, integration can only be done with registered payment gateway plugins. To open a payment line in a Woocommerce-based online store, you can download the payment gateway plugins to be installed directly from the Woocommerce dashboard.
Plugins Within Plugins?
Although WooCommerce is a WordPress plugin (designed to be installed on an existing WordPress website) plugins can also have their own plugins because they are computer programs that add to the functionality of a main program. So, it's quite natural that plugins have other plugins in them. This is an easy way to add a set of features to your website.
Uniquely, the payment system accepted by Woocommerce has a unique code that is only given to third parties who have been officially registered as Woocommerce payment system partners, so not all payment gateways have access to process payments on the Woocommerce website.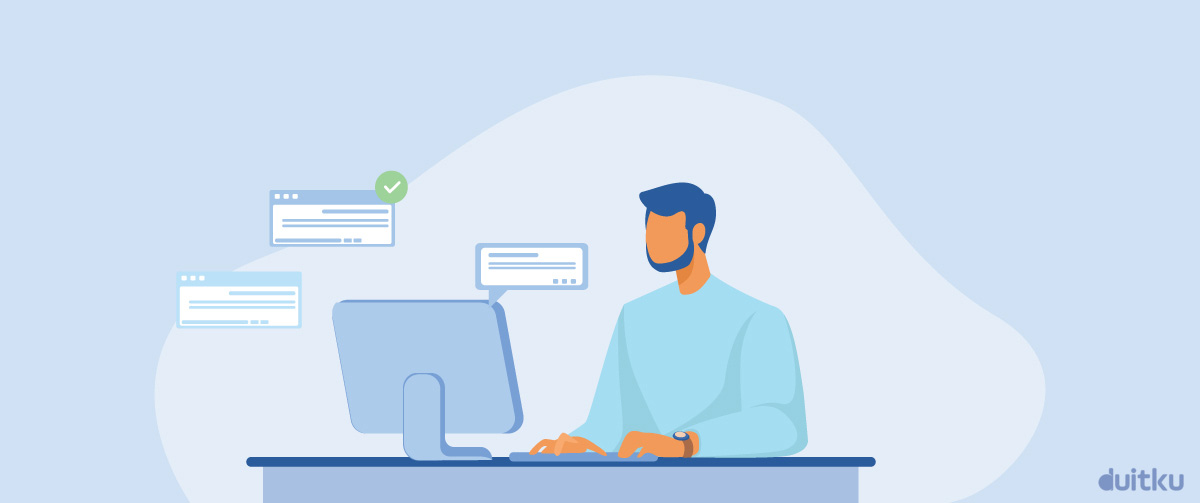 How to Install a Payment Gateway in WooCommerce?
To add a payment gateway to your WooCommerce store, browse the plugins available in the official WordPress directory. Install the payment gateway plugin you want on the website dashboard and activate it. Usually, payment gateways in Indonesia require you to set up an account on the main website of the payment gateway service provider to be able to get a Merchant ID and unique API code. You will use this Merchant ID and API key to activate the payment gateway plugins on the Woocommerce dashboard to accept payments.
Through this account, you can also view transaction reports and manage where your money will be distributed. Make sure the payment gateway you are using has an official permission from Bank Indonesia and PCI-DSS (international security standard for managing credit card transactions) certification to ensure the security of your transactions.
One of the payment gateways that has been registered on the Woocommerce plugins page and meets the requirements above is Duitku. Check here for complete information on how to activate Duitku Payment Gateway step-by-step and how to integrate Duitku into your website. (link to flowchart)
In addition to payment gateway which has guaranteed security, also make sure that your woocommerce website has an SSL certification. Secure Sockets Layer (SSL) is a security certificate that allows websites to switch from HTTP to HTTPS. Later, SSL will help you encrypt traffic between your website and visitors' web browsers so that payment transactions will be more secure.
So that's how to accept payments from Woocomerce on your website. Even though it seems complicated, you still need to prepare it before providing payments via WordPress so that transactions are more secured.
Don't forget to choose a woocommerce website that has a Secure Sockets Layer (SSL) security certification which allows websites to switch from HTTP to HTTPS. Later, SSL will help you encrypt traffic between your website and visitors' web browsers so that payment transactions become more secure.
Free and fully customizable, WooCommerce is the most popular e-commerce plugin available from WordPress. With support for almost all the leading payment gateways, WooCommerce enables you to create a secure and convenient shopping experience for all your customers.
Are you ready to add WooCommerce to your website?