Despite the ever growing application of online payments in Indonesia, there are a number of Indonesia's population who still feel more comfortable paying directly in cash. Although 70% of the population has internet access, 66% of Indonesians do not have a bank account.
As an answer to that, Duitku has collaborated with Indomaret to facilitate your online business payments. Now, customers who do not have an e-wallet or a bank account can pay for your products at almost 19,000 Indomaret outlets spread throughout Indonesia, besides Alfamart, Pos Indonesia, and Pegadaian outlets.
How do we activate the Indomaret payment line on Duitku?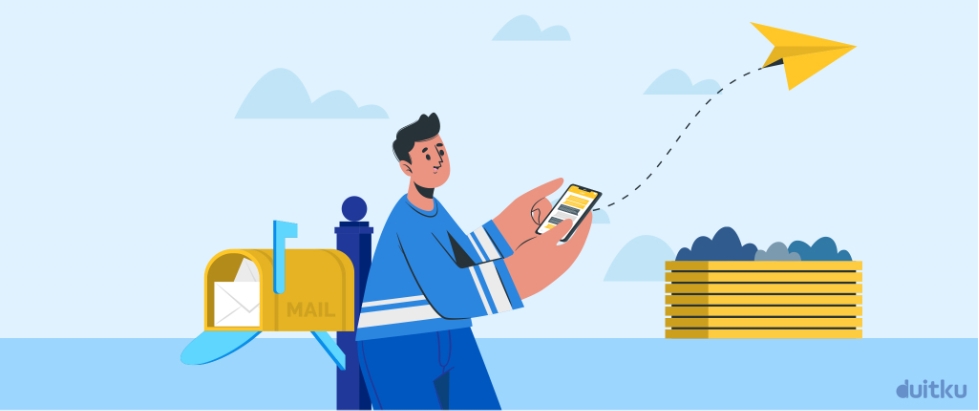 Saat ini, jalur pembayaran Indomaret dapat digunakan oleh seluruh merchant dengan status memiliki badan usaha / perusahaan.
Right now, all merchants can use the Indomaret payment line as long as you have a business agency or a company.
To activate the payment method at Indomaret retail outlets, please send an email to [email protected] and inform your email address that you use and your website project code where the payment method will be integrated.
After that, the Duitku Team will immediately process your application to Indomaret. This process can take up to 30 days. For now, the payment method at Indomaret retail outlets can only be used by merchants who have a business agency or a company.
If my request is accepted, do we have to do an integration again?
For those of you who have websites on Woocommerce (WordPress), Magento, Virtuemart, Opencart, Prestashop, WHMCS or JoomShopping platforms and integrate using plugins, you can download the latest versions of our plugins on the Duitku API page. Update the plugins that you installed through your website platform dashboard with the latest version of our plugins to get the Indomaret payment method option in it.
For merchants who need a more complex integration process and integrating with the API, payment method integration can be processed by adding the integration code "IR". Check out for more info on the Duitku API Documentation
How to Pay Online Shopping Bills at Indomaret Outlets?

The service fee is MDR + Rp. 1,000,- (including VAT) / transaction.
For normal prices (without a special MDR by Indomaret), the cost is around Rp. 7.500,- (including VAT) / transaction.
You can check here to see the prices for other payment method services.
Duitku does not charge registration fees or maintenance fees. All fees are based on the amount of (bank transfer, retail outlets) or nominal of (e-wallet, credit card/installment) the transactions.
How to Pay Online Shopping Bills at Indomaret Outlets?
Write down and save the payment code displayed on your payment page
Come to Indomaret / Ceriamart / Lion Super Indo retail outlets near you
Inform the cashier that you want to make a "Duitku Payment"
If the cashier says they do not provide payments for "Duitku", you can inform them that this payment is a Payment Point in the "e-Commerce" Category.
Show the Payment Code to the Cashier
Make the payment according to the nominal informed and wait for the process to complete
Request and save the receipt as a payment proof
Your payment will be detected automatically
Reach more customers by providing payment channels through Indomaret, the retail outlet with the largest network in Indonesia.
For more information please contact us via email [email protected] or live chat on the Duitku Dashboard.