Online or digital entrepreneurship is currently trending. With the outbreak of the COVID-19 pandemic, business owners are demanded to be more creative in finding the right way to remain able marketing their products to consumers.
Not only experienced business owners who already know the ins and outs of the business industry, beginners who are mostly just ordinary people with no background in business who have just been affected by the mass lay off thanks to the pandemic also have the same anxiety. One solution that is quite promising and very easy to do, especially for beginners, is to run your own business at home online on digital platforms.
This method definitely works so if you want to survive and support yourself and your family in the midst of the Covid-19 outbreak that is still going on in Indonesia. For those of you who are interested in setting up a personal online business but are still not sure yet about what online businesses are promising and easy to do at home, we have presented some examples of online business just for you.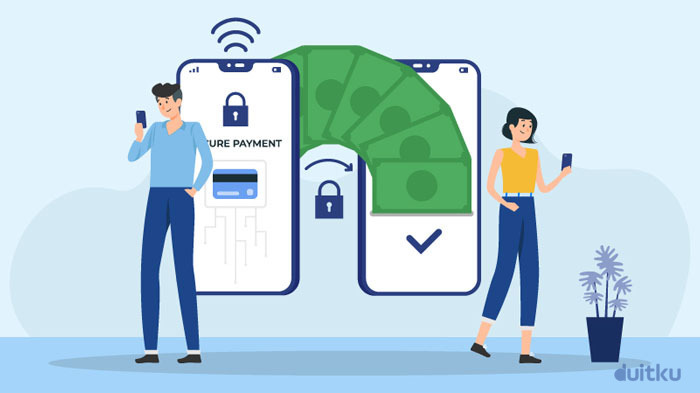 Selling Internet Data and Electric Credit
In the past, people had to go to the credit counter or ATM to buy credit and internet data. Nowadays, everything can be done online without any hassle. You don't need to rent a place to make a counter, because during a pandemic like this you can also do everything from home. You can try to become an electric credit payment agent as well as an internet data top up service provider. How to do it is very easy. All you have to do is look for internet data and electric credit vendors who specifically sell credit to resellers at low prices. Usually, vendors like this are widely available in online shopping portals.
To make your internet data and electric credit service business run smoothly, do regular promotions with interesting prices on all your social media, be it to friends, family or in communities on your various social media portals. So, for those of you who are still not sure about what type of online business you can try, this service for selling electric credit and internet data might be the best answer for you.
Culinary (Cookies, Homemade Side dishes, Snacks, or Drinks)
The culinary world lives on, whether it's the food or beverage business. In any case, the culinary business will always be in demand because all humans need to eat and drink every day. This has been proven by the variety of culinary types being sold, ranging from cakes, home side dishes, snacks, pastries to fruit salads. There are also beverage businesses that are definitely interesting to try, such as fruit soup, coffee, tea, milkshakes, or juice.
This business opportunity is very promising, especially for beginners because in the midst of a pandemic like today, a culinary business can become a potential home-based business and can give you many benefits. If you and your family have a talent and passion in baking or cooking, there's nothing wrong with trying to turn those talents or passion into profits.
Online Course Tutor
Schools and universities being closed during the pandemic has made the educational process rather not run smoothly. Students are demanded to be able to study independently at home. Although there are video call schedules with teachers and lecturers, the in-person teaching process in the classroom is still way more effective.
A situation like today is actually very promising for those of you who have graduated and master a certain subject such as mathematics, geography, or English. Not to mention if you have previous teaching experience. This can be an extra point for you because you can easily share course material that you have previously received with course participants. They will also be very helpful with this.
Software and Ebook Sales
It is undeniable that during the pandemic people have become more and more aware of technology and its products. For example, before the pandemic, people had to go to a bookstore or order a book through an online store to read them, but now people are starting to realize that reading ebooks is much easier because it can be done anywhere and anytime.
Nowadays, there are so many various types of Ebooks, ranging from conventional books such as fiction and non-fiction to course materials that we may not find offline in any bookstore in Indonesia. Furthermore, due to the pandemic that has made many people dependent on technology, the sale of digital software has become increasingly popular. For those of you who are just getting started, this business is definitely very promising to try. Besides not being too complex since you don't have to prepare the product in its physical form, you can also save a lot of money.
Health Equipment (Masks and Face Shields)
If we see the death rate and the number of patients of Covid-19 which continue to rise in Indonesia lately, the business of health equipment such as masks and face shields can be a big opportunity to make profits. You can ask your family members to join you in producing masks and face shields at home.
Besides helping your family financially, you have also taken part in helping people to be protected from this deadly virus, especially if the price you offer is more affordable than the products sold by large factories in the market. However, don't forget to pay attention to the raw materials and standards of masks and face shields that you want to sell. Participating in online mask making training from several institutions can be a good start for you to be able to do this business.
Cleaning Products Business (Hand Sanitizer)
Before the pandemic, most people were not very aware of cleaning products like hand sanitizers or etc., now this type of product is in high demand. This can be a promising opportunity for you as a startup entrepreneur.
If you can't make or produce your own cleaning products, you can still do business online, for instance, by becoming a dropshipper or reseller of these products for resale to the public since the profit from this business is pretty huge.
One important tip for you if you want to become a reseller is to look for a manufacturer of cleaning products that is trusted and provides low prices so that the profit margin you receive is even greater. Also make sure that the products you are going to resell have been properly understood beforehand.
If you have decided what online business to do, then in order to run optimally and make profits as expected, it is very important to know what tips to follow in order to get the results you expect. Here are some effective free tips you can try.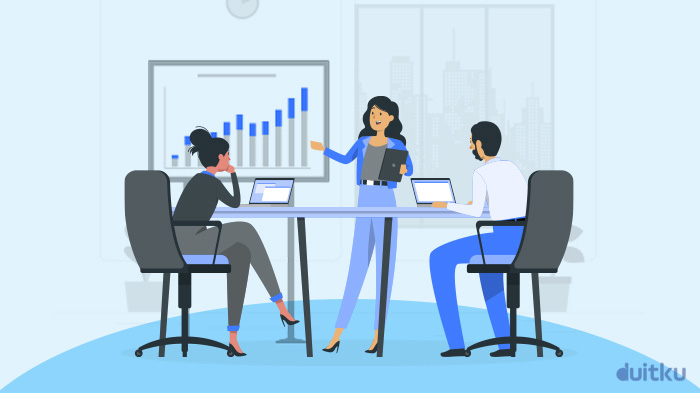 Know Your Business Challenges In Advance
No matter how big the scale of the business, small or large, make sure to first identify your business challenges. This is very important so that if something unexpected happens in the future, you can immediately find a way out and even be able to grow from it. For those of you who are in the home business with non-digital products that are marketed online on social media or personal websites, make sure that you have considered challenges such as the availability and ability of adequate human resources in advance. For instance, train the employees who are new to operating technology or digital platforms.
As it is known that the use of technology is very important today since on digital world you can save a lot of money on marketing your products. Online or digital marketing has more advantages than the conventional marketing methods that are usually done in general. Those advantages includes its ability to reach every segmentation of consumers and the market area being targeted by the product is wider so your business can grow exponentially.
Be Creative and Innovative
There are countless types of businesses in the world. There can be dozens of business owners involved in just one type of business. For instance, the business of selling clothes online. Each seller must has their own characteristics for the products they sell. For example, businessman A sells women's and men's clothes made of knitwear. Businessman B specializes in selling Muslim robes and clothing, and businessman C who prefers to sell T-Shirts and casual clothes for exercising.
From that example, we can learn that various types of clothing business has to always be in line to current trends, creative and observant in seeing opportunities, and being able to continue to adapt and innovate so that your products have a unique selling point to consumers. As a result, your product will survive or even lead the market competition with other products that already have a large market and have entered the clothing business before you. The point is you need to show that your product is unique and different from others.
Have Your Own Personal Website or Online Store
Creating a personal website for business will definitely be more complicated than renting an online store in a large marketplace like Tokopedia, Bukalapak, or Lazada. However, starting your own business without a third party intervention where you have a complete control over everything is one of the most effective ways to get you to market your products as freely as possible.
For those of you who choose a business selling digital goods like selling electric credit, internet data, ebooks, and software, this way will make all of your transactions with customers easier. Not to mention if you choose to sell a home product business like culinary or clothing. Having your own website or online store can make it easier for you to do all kinds of marketing, promotions, and transactions.
Install Payment Automation and Trusted Transaction Recording on Your Website or Online Stores
The next thing that must be considered after having your own website or online store app is to install a payment system that is easy and reliable to be used in making transactions. The system in question is Payment Gateway (PG). For those of you who are not too familiar with payment gateway, it is a payment system that can be defined as a modern payment method that can run automatically and can be integrated directly on a website or personal app. By installing a PG directly on your website, payment transactions for services and products between you and consumers will be easier.
PG will connect your personal website or online store app directly to the related financial service provider, for example a bank, e-wallet application (OVO, Dana, etc.), or also providers for installment without a credit card (Kredivo, Indodana, etc).
For those of you who sell digital goods in the form of software, ebooks, or credit, this transaction process will really help your business. If you have set up an automatic product distribution system at the beginning as soon as the payment notification is received, then as soon as the payment notification from the customer is received by the system, your digital product will be immediately sent by the system to the customer without having to spend a lot of time waiting for the transfer process.
For a home business that is marketed online, payment gateway will definitely make it easier. No more trivial and time-consuming hassles like chats from customers asking how much the price is, or how to pay and send transfer receipts, and etc.
Now, with the various advantages offered by this automatic payment system, how do we choose and install this accurate payment automation system on your website? First, make sure that the PG you choose is officially licensed by Bank Indonesia. Second, check whether the PG has met international safety standards or not. One of the payment gateways that meets these two criteria is Duitku. With Duitku PG system that has been trusted and standardized by Bank Indonesia, all your transaction reports will be fully recorded in the Duitku app, so when you need the report, you can just download it on the Duitku Dashboard! It's so easy, isn't it?
Are you still unsure to do an online business because you are worry about the hassle when making transactions with customers? Try using Duitku now and feel the long-term benefits for your business growth in the future.